Boasting one of Rome's most beautiful views and a century-long tradition, the Circolo Antico Tiro a Volo is one of the capital's greatest award-winning, best-known and most popular prestigious sports and cultural clubs.
After the initial years, when the club's activities revolved around the sport of wing shooting that is still proudly recalled in the name and of which it was Italy's greatest representative, Antico Tiro a Volo has now upgraded and updated its facilities to house a number of other sports, including tennis, swimming, five-a-side football, etc., and has collected a number of awards and prizes won by its athletes in various disciplines.
Alongside sports, the Club also hosts cultural and social activities in areas as diverse as literature, science, arts, law, which are led by qualified experts in the various fields and are extremely popular among members, who enjoy attending these events, showing interest and participation.
At the Club a great deal of space is devoted to recreational activities such as card games, which attract both members and their friends and guests, convivial gatherings, film viewings and concerts. Last but not least, the Club's social life and the daily, friendly meetings of members are occasions to spend some time cheerfully with friends.
The in-house restaurant is widely recognised as the boast of Circolo Antico Tiro a Volo, where members and their guests can enjoy the best dishes of Italian and international cuisine, prepared by renowned chefs with top-quality ingredients.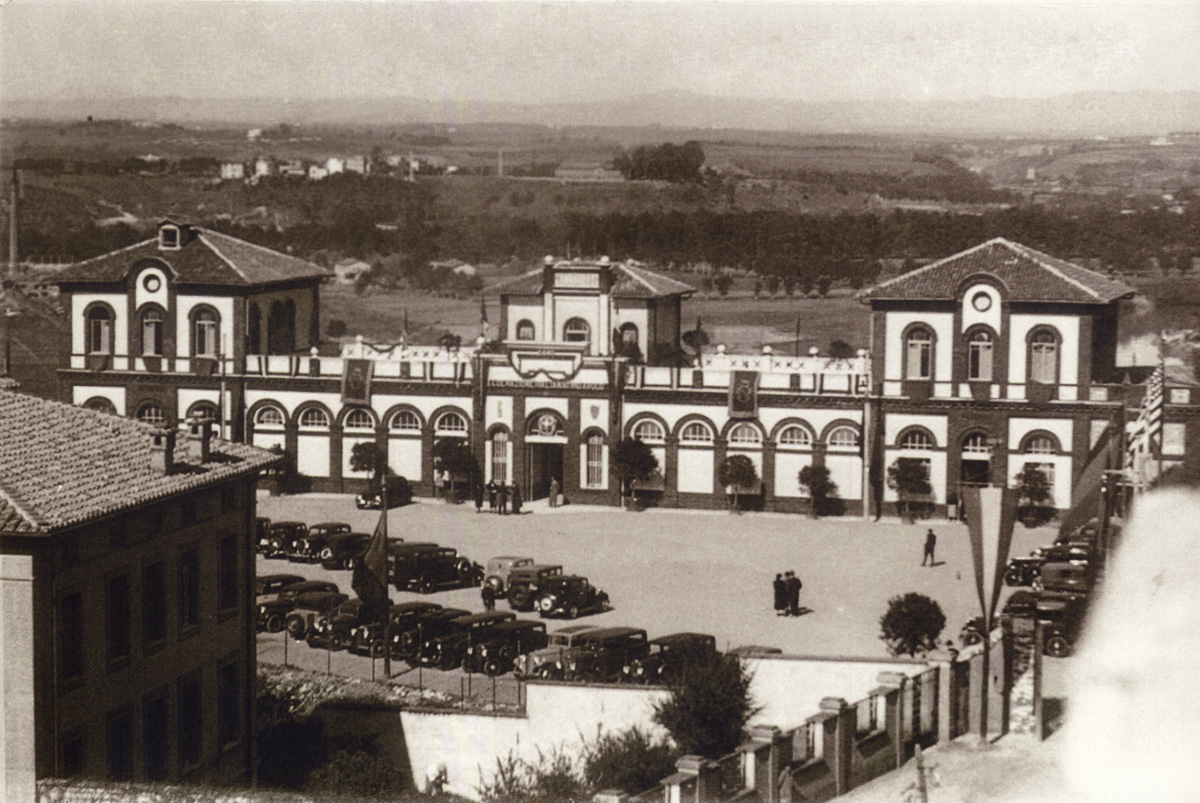 History
It was April 28, 1893 and on that very day a group of distinguished and refined characters crossed the entrance of an elegant red brick building on the Lungotevere delle Navi.
Club's Official positions
President of Club Antico Tiro a Volo:
dott. Giorgio Averni
Board of Directors
President: dott. Giorgio Averni
Vice president: dott. Stefano Cuzzilla
Treasurer: avv. Massimo Giuliano
Councilor: dott. Ernesto Greco
Councilor: dott. Massimo Martelli
Councilor: dott. Francesco Napolitano
Councilor: avv. Federica Varrone
Board of Auditors
President: dott. Emilio Capodagli
Actual auditor: dott. Alberto Mammola
Alternate review: dott. Filippo Ceccarelli
Alternate review: dott. Carlo Mezzetti
College of Arbitrators
President:
dott. Enrico Moscati
dott. Ercole Forgione
avv. Fabio Gullotta
President Emeritus
avv. Michele Anastasio Pugliese
1st Board of Directors 1994/1998
President: avv. Michele Anastasio Pugliese
Treasurer: dott. Giorgio Averni
Councilor: dott. Francesco Pilato
Councilor: avv. Fabio Gullotta
Councilor: dott. Paolo Onofrj
Councilor: dott. Claudio Cosenza