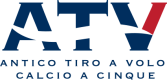 Less known than the more famous football, but no less important and fun for this reason, they have had an amazing diffusion.
Although smaller in size than the traditional football field, the passion they attract and arouse, for the liveliness and dynamism of the performances, is no different and gradually involves the company structure, with an operational setting that is increasingly structured and organized in the various registry categories in order to compete at all levels with adequate skills.
And, in fact, flattering affirmations were obtained in the various tournaments and championships over 40, over 50 and over 60 organized by the various Roman Circles, as recalled by the numerous trophies and cups displayed on the notice boards and along the corridors and halls of our site.
In this regard, one cannot help but recall with a touch of pride the flattering result achieved in 2017 by the under 15 team of the Circolo Antico Tiro A Volo, with the achievement of the title of Vice Champions of Italy.
As in the other disciplines, subsidized and promotional courses are offered to the members' children.