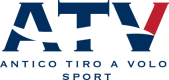 In a splendid turret of the historic building, surrounded by spaces and terraces which ensure the players a splendid view over the Tiber Valley, there is the billiard room.
Defined as the most democratic game in the world due to its reduced structural requirements and logistical implications, billiards is another flagship of the Club.
Three tables without holes for the Italian game, masterpieces of national craftsmanship, welcome and favor, in a room full of charm, the members who are passionate about this discipline.
Engaging game, very popular, with challenges involving numerous prestigious Roman Circles and in which the "sticks" of the Ancient Skeet Shooting have achieved many flattering results, so much so that they have had the opportunity and the privilege of hosting, in five editions , world champions such as Cifalà, Gualemi, Lopez, Martinelli, Monteale, Quarta, and above all the champion of champions, master of masters Nestor Gomez, world pool champion, for an exhibition / competitive comparison, with the prize solid silver of the President.
For those who want to approach this very participatory and socializing discipline, introductory and introductory courses to the practice are provided.